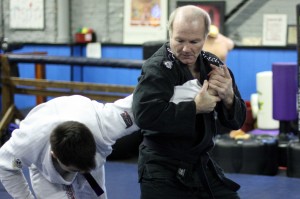 Are you looking for a way to make 2014 the best year ever? Or, are you looking for a unique and memorable gift for that important person? Consider our Holiday Beginner Package, which includes everything one would need to get into the challenging and rewarding art of Brazilian Jiu-Jitsu. This incredible package includes:
1) 16 professionally instructed classes over 8 weeks (A $250 value)
2) 30 minutes of private 1-on-1 instruction (A $50 value)
3) A jiu-jitsu gi / training uniform and belt (A $100 value)
ONLY $99! Space is limited, so register now!
Chick HERE for details and registration!