We are excited to welcome Master Carlson Gracie Jr. on January 7, 2015 for a 2-hour long Brazilian Jiu-Jitsu seminar (1pm-3pm).  This is an incredible opportunity to learn from a well-respected and highly-decorated BJJ black belt.  The seminar is open to the public, so anyone interested may attend!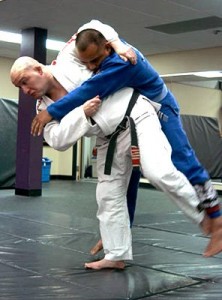 Master Carlson Gracie Jr.
- 5th Degree Black Belt Brazillian Jiu Jistu
- 10x Brazillion Jiujitsu Champion
- 6x Greco Roman Champion
- Instructor to BJJ Legends Vitor Belfort, Murilo Bustamante, Wallid Ismail, Stephan Bonnar, Miguel Torres and Mario Sperry
This is a "Gi" seminar (Jiujitsu uniform) and will cover throws, submissions and self-defense techniques.
Beginners welcome!!! Open to all experience levels!!!
SPACE IS LIMITED SO REGISTER EARLY!!!
3727 N. Broadway (Inside Quads Gym)
Chicago,Il 60613
Cost:
$50 Pre Registration (Before 1/5/17)
$60 At the door
Location: Copa Jiu-Jitsu @ Quads Gym