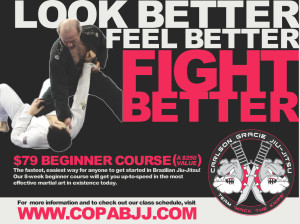 This is our acclaimed BJJ Beginner Course curriculum, available now for registration. In 16 classes over 8 weeks, you will learn the most critical concepts and techniques of the highly-effective art of Brazilian Jiu-Jitsu. This course is designed for those with no grappling experience, so you willall learn from the ground up.
Student registration is limited to ensure safety and quality instruction.
Register online below or Ask a Question!