Are you worried about your kids getting bullied at school? Try out our Youth Jiu Jitsu program. Brazillian Jiu Jitsu is the ideal martial art to protect your children against bullying, get in great shape, build great friendships and allow a path for competition if they choose to compete in tournaments!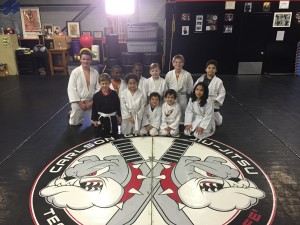 Class times:
Tuesday: 5-6pm (Gi)
Thursday: 5-6pm (No Gi)
Saturday: 11am-12pm (Gi)
Pricing:
1 x Week – $59/month
2 x week – $79/month
3 x week – $99/month
* Ask about our multiple child discount!!! Learn more.