A $400 value.
The fastest, easiest way for anyone to get started in Brazilian Jiu Jitsu
Our 8-week beginner course will get you up-to-speed in the most effective martial art in existence today.
After completing the course, you will know: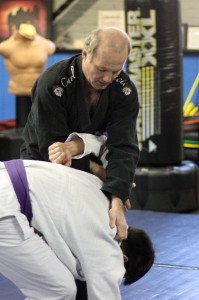 The 4 most critical positions in jiu-jitsu
5 proven escapes from dangerous positions
6 fight-tested ways to turn the tables on an attacker
5 ways to incapacitate an opponent
We will walk you through each technique, step-by-step, until you can execute them with confidence.
MONEY-BACK GUARANTEE
We believe in what we teach. If you complete this course and don't feel safer and more confident in your everyday life, we will refund the entire amount of the course.

Course Times: Tuesday/Thursdays @ 8:00pm-9:00pm
Course Dates:
Next session starts January 9th 2018 !!!

Register online below!