Head Instructor: Mark "Mack the Knife" Daley
In his 30+ years of martial arts excellence, Mark Daley has focused his training on the most practical and effective forms of self-defense and martial arts. Mr. Daley currently holds black belt

rank in Brazilian Jiu-Jitsu (under Carlson Gracie), Japanese Jiu-Jitsu, Hapkido, and Tae Kwon Do.  He is also trusted instructor to the FBI, Secret Service, and Chicago Police.
While Mr. Daley utilizes knowledge and techniques from his vast expertise in martial arts, his passion is to carry on the teachings of his instructor, the late Carlson Gracie, Sr., who is widely considered the greatest mixed martial arts fighter and teacher who ever lived.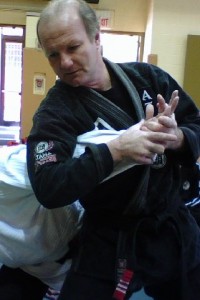 Martial Arts Experience::
Hapkido – Black Belt, 5th Degree
Brazilian Jiu Jitsu – Black Belt, 2nd Degree under Carlson Gracie
Japanese Jiu Jitsu – Black Belt, 1st Degree
Tae Kwon Do – Black Belt, 1st Degree
Certifications:
Instructor Under Carlson Gracie in Brazillian Jiujitsu
Chief Instructor in Carlson Gracie Auto Defesa (Self Defense)
Instructor in Guazabara Knife Fighting System
Instructor Carlson Gracie Childrens Jiujitsu Program
Notable Achievements:
Corner Man for Stephan Bonnar at UFC 62
Inducted into the 2005 Budo International Hall of Fame as Hapkido Master of the year
Brazilian Jiu-Jitsu Instructor: Stephen Rachal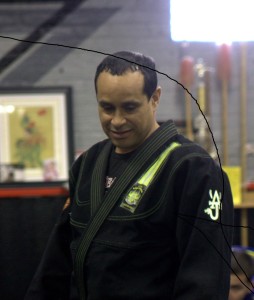 Stephen Rachal has made martial arts a lifelong practice. His passion has led him to train extensively in Tae Kwon Do, Karate, Boxing, Judo, Hapkido, Kickboxing, and Jiu-Jitsu.
Stephen has trained multiple Brazilian Jiu-Jitsu champions at all skill levels. His practical style of training combines effective technique with drills that improve reflex response and muscle memory.
Stephen holds the rank of 1st Degree Black Belt in Brazilian Jiu-Jitsu under Carlson Gracie, Jr. He also holds a 4th degree black belt in Hapkido.
---
Assistant Jiu Jitsu Instructor: Pat Cooney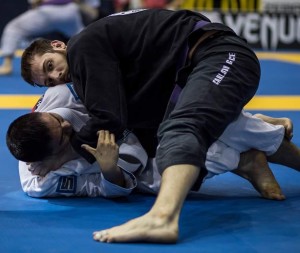 Pat has been training in Brazilian Jiu Jitsu for close to 10 years, 8 of them at Copa Jiu Jitsu. Pat has a strong Judo background as well as a Brown Belt in Brazilian Jiu Jitsu. His degree in Education helps him as a top level instructor at the academy. Pat has won Gold Medals at the U.S. Nationals, Boston Open IBJJF, and the Chicago Open IBJJF. He teaches the fundamentals class as well as the childrens classes.