Living in Chicago can be both interesting and exciting, however, safety is always key. It is important to stay safe and alert in all situations whether that be on the "L", walking to or from a favorite local restaurant or bar, to socializing with friends and family. Typical martial arts programs are not designed or appropriate for the current urban environment and not applicable to real life situations.
At our gym we offer a special program designed to meet your urban self defense needs.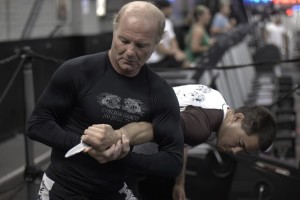 Our Rua Defesa (Street Defense) Program offers an opportunity for you to become pro-active in your approach to being prepared and safe on the street while
also increasing your physical fitness and self-confidence in a non-threatening, structured environment lead by highly trained and experienced instructors.



---

Rua Defesa Memberships are $99/mo (Rua Defesa is included in the Unlimited Jiu-Jitsu program.)

---

Class Schedule:
Tuesdays: 8pm-9pm (Beginner Jiu Jitsu class)
Wednesdays: 7pm-8pm (Muay Thai)
Thursdays : 8pm-9pm (Beginner Jiu Jitsu class)
Saturdays: 10am-11am (Self Defense)
Sundays: 1:15pm-2:30pm (Muay Thai)