Copa Jiu-Jitsu provides a one-of-a-kind blend of physical conditioning and practical self-defense in a supportive and fun environment. One student chose to document his experience with our methodology over 60 days to see how quickly our system produces results. These are his unedited journal entries.
Week 3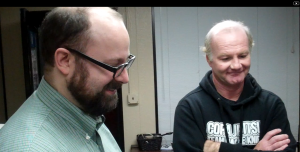 Weight: 243 lbs
So, the weight loss slowed a bit this week. I only lost 1 pound. The diet didn't change, but the workouts were a little lighter this week than normal (I was able to do 3 classes, but I wasn't able to do Wednesday night, and the school was closed Saturday for the US Grappling Tournament, at which Team Mack the Knife had a great showing: 15 medals total).
As promised last week, I'll touch on the mental aspect of not only training jiu-jitsu, but the overall lifestyle change (diet, sleep, etc.).